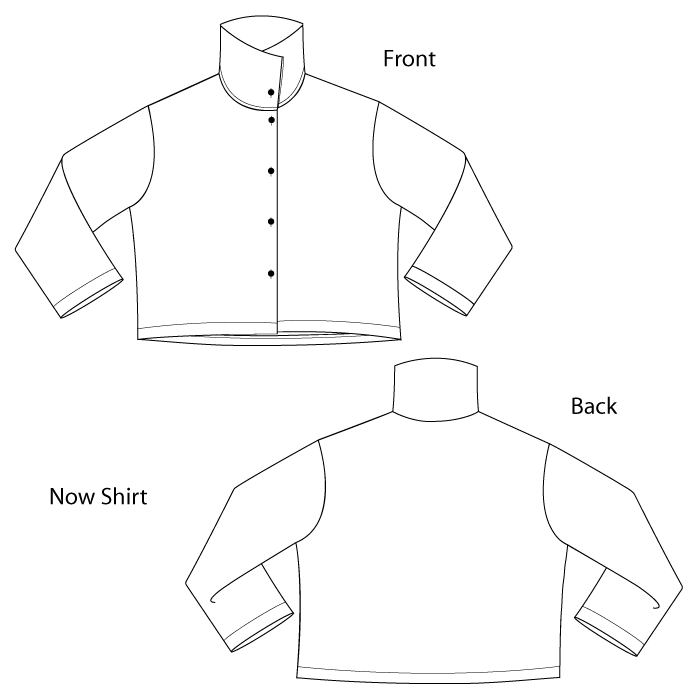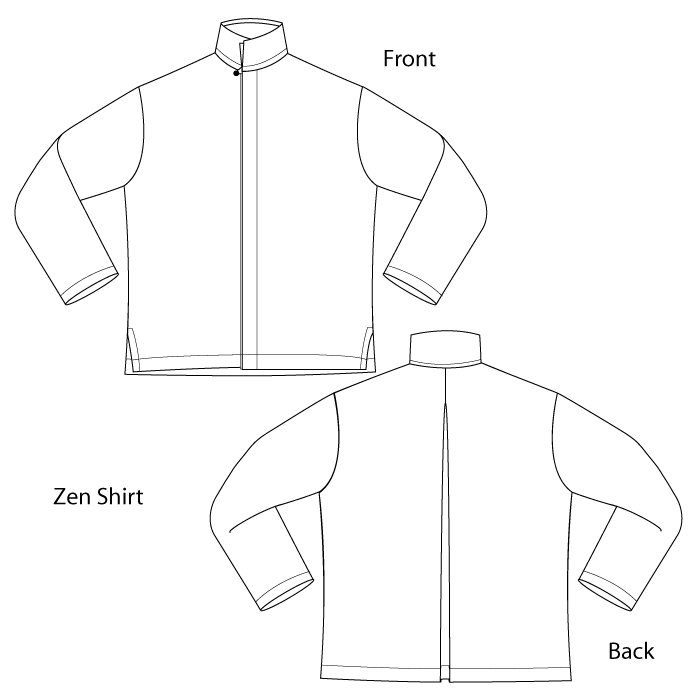 Now Shirt Below-waist Shirt has high, one-piece rolled collar open at ends, stitched hems, long sleeves.
Zen Shirt Mid-hip shirt has two-layer collar detail. Concealed front placket buttons left over right with loop at collar, stitched hems, long sleeves.
---
Suggested Fabrics Lt. wt. Fabrics, Crisp Linen, Cotton, Silk.
---
Notions Five 1/2" Buttons (Now), Six 1/2" Buttons (Zen), Thread.
Sizes XS, S, M, L, XL, XXL
Printed Pattern
Check out this FREE tutorial on making the Now Shirt into a dress!

Need help with fit? Try Linda Lee's Fitting Solo course on Craftsy.

---
Fabric Requirements
Now Shirt
| | | |
| --- | --- | --- |
| Width | Sizes | Yardage |
| 45 | XS-M | 2 1/4 |
| 45 | L-XXL | 2 2/3 |
| 60 | XS-M | 1 1/2 |
| 60 | L-XXL | 1 7/8 |
Zen Shirt
| | | |
| --- | --- | --- |
| Width | Sizes | Yardage |
| 45 | XS-M | 2 1/2 |
| 45 | L-XXL | 3 |
| 60 | XS-M | 1 3/4 |
| 60 | L-XXL | 2 1/4 |